Chef Marshall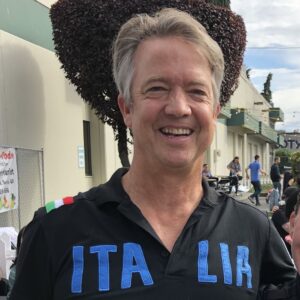 Chef Marshall grew up in South Salem, N.Y.----a small country town fifty miles from New York City.
It was the idyllic mix of natural country living and easy access to The Big Apple -----with a handful of wonderful family restaurants around: The Horse and Hound Inn, Muscoot Tavern, Alexander's, Nino's, Le Chateau and others.
Feeding a family of five was no easy task, but Peggy, Marshall's mom did it with a lot of love and culinary passion-----making most everything from scratch: chicken and dumplings, prosciutto with melon, lamb shish-kabab, Kentucky Butter Cake, roast beef with Yorkshire pudding, chilled soups, fresh salads, Buche de Noel at Christmas time and so many other delicious things.
Peggy is a self-taught home chef who learned from the New York Times Cookbook, the Silver Palate and other cookbooks. She continues to be an amazing inspiration to this day---to all who know her.
With all of this fresh, scrumptious food at home, it's no wonder Marshall and his brothers only ate out at a restaurant about once a year!
With his mom as his teacher, Marshall was prepping veggies and mixing béchamel sauce when he was only ten years old----for homemade macaroni and cheese, creamed spinach and chipped beef on toast.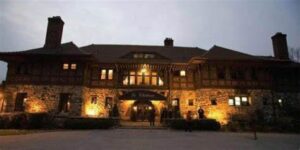 Washing dishes, prepping and decorating mouth-watering desserts while in high school at the iconic French restaurant Le Chateau changed everything for Marshall by immersing him in a high-speed, very intense European kitchen.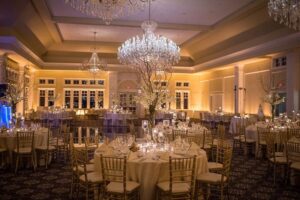 Marshall credits his best friend Jeff Sawyer (Jeff worked as a waiter at Le Chateau) for getting him started in hospitality.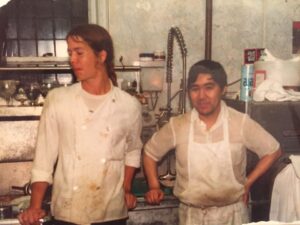 The passion, raw energy and artistry the Lozach family put into making Le Chateau so exquisite planted a seed that changed Marshall's life.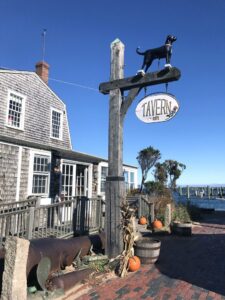 In his 20's, Marshall was recruited from steaming lobsters and shucking cherrystone clams at the Black Dog Tavern to fire up a rustic Shipmate 45 coal-fired stove aboard 148 ft. extreme topsail schooner Shenandoah------cooking for forty-five passengers and crew three meals a day sailing off of Martha's Vineyard,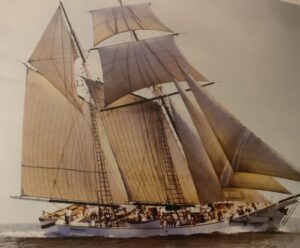 Nantucket and Newport, RI.
Marshall could not have been more happy - combining his cooking and sailing passions in one job.
While studying at Humboldt State University in Northern California, Marshall continued learning and developing his repertoire with talented chefs, restaurant owners and food service entrepreneurs.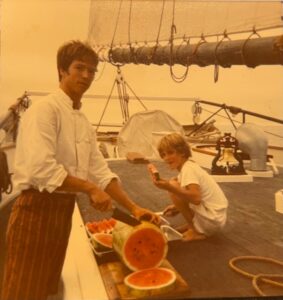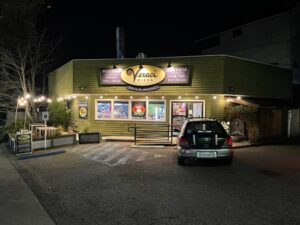 Many decades later in 2004 (while he was a elementary school teacher), Marshall took his love and passion for cooking, ceramics and being outside and built his first mobile clay pizza oven (Terra Cotta Baby) ------and launched Veraci Pizza with his business partner Errin Byrd - at the Ballard Farmer's Market.
Marshall continued building more and more ovens as Veraci grew and in 2010 was featured on the Food Network program; Eat Street (see pizza archives) showcasing the best street food in North America.
After building two Seattle restaurants (Ballard 2008, Wedgwood 2016) and leading Veraci Pizza for seventeen years-----the time was finally right to build something new in the Tacoma.
APIZZA Little Italy marks a brand new chapter of hospitality, passion and service-------from cooking with his mom as a child to Le Chateau, Black Dog Tavern, Schooner Shenandoah, Veraci-----and now.........Tacoma's very own "Ah-beetz!"
Hospitality Mentors
Chef Cowboy (Yves) and Denise Lozach, Le Chateau, South Salem, NY
Chef Albert Bouchard, Le Chateau, Bouchard Restaurant and Inn, Newport, RI
Chef Brendon Walsh, Le Chateau, Ancient Mariner, 1980 Winter Games - Lake Placid, NY
Dominic Chierra; Alexander's, Southeast Grill, Brewster, N.Y.
Chef Tom Pagano, Abruzzi / Tomaso's Specialty Foods, Arcata, CA
Chef David Azevedo, Owner, Epicurean Restaurant, Arcata, CA
Çhef Linda Clausen, Bergie's, Arcata, CA
Restauranteur Mario Celotto, Humboldt Brewery, Arcata, CA
Restauranteurs Chris Smith & Bill Chino, Bergie's, Abruzzi, Plaza Grill, Arcata, CA
Chef Mike Stengl, Ramone's Opera Alley Cafe, Eureka, CA
Master Baker / Entrepreneur, Berit Meyer, Ramone's Bakery, Arcata, CA
Chef Johnathan Hunt ~ Chef Russell Lowell, Lowell-Hunt Catering, Seattle, WA
Canlis family; Chris, Alice, Mark, Brian, Seattle, WA
Design
We love art, design, drawing and creating things in our imaginations.
APIZZA's enormous 12,000+ lb. clay pizza oven; named "Il Grande" for its size (Il Grande can cook 9 pizzas at once) was once a sketch on a piece of paper.
We built APIZZA with the goal of combining culinary art with visual and performing arts (cooking, artists and music)------what we call "arts integration".
We designed our kitchen to be a fast-moving community performance in action; showcasing the passion, skill and caring hospitality of our talented crew-----all working together to bring something extraordinary to your table.
Nothing is hidden------WHAT YOU SEE IS WHAT YOU GET!
The total is far greater than the sum of all the parts at APIZZA Little Italy!
Our flagship Tacoma pizzeria showcases our unique demonstration kitchen and our very own "quick service gourmet" service model.
Our "back of the house" IS the "front of the house"!
When you visit------look for our team of hard-working pizzaiollos (pizza makers), dishwashers, bussers, prep people, oven-masters, expediters, food runners, customer service people (sales), bartenders, baristas, and General Manager------all in front; all on stage; all pulling equal weight to keep things running smoothly!
Come see for yourself...
Come see our brand-new demonstration kitchen--------featuring APIZZA LIttle Italy's massive, hand-built Neapolitan pizza oven; Il Grande.
Come meet the team - and catch a performance!
Project: 821 Pacific Avenue
"We found a terrific location - but there is no restaurant here"
-Chef Marshall
....and so began our 599 day journey to design, plan, research, permit, coordinate, organize, negotiate, fabricate, engineer and build our beloved APIZZA Little Italy from nothing - a blank retail space (the former Minka Art Gallery) in downtown Tacoma.
It's been a long, winding story with many unbelievable and entertaining plot twists as well as a long list of colorful characters-----and most importantly; a working focus to serve others only the best--------and our daily, often-tested mantra "overcome every obstacle"